Are you ready for a life experience within the Erasmus+? The Erasmus+ is now available in one app giving you access to the different Erasmus+ opportunities, as well as guidance through the processes surrounding your mobility.
The Erasmus+ App is your single point of entry to explore the Erasmus+ mobility opportunities, but you can also:
browse and select your destination among your university's partners;
sign your online learning agreement;
check events, get useful tips for your experience and get in touch with other students.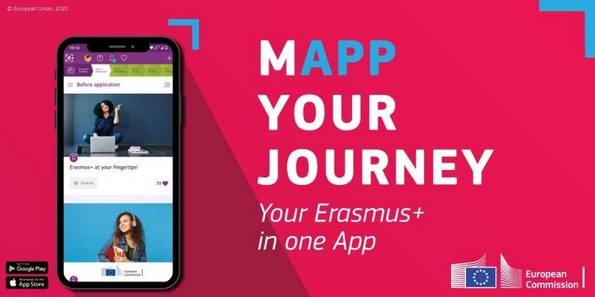 The application also gives each student a digital European Student Card, valid all across the European Union. With the European student card you get easy access:
to course materials prior to your mobility, online course registration and automatic recognition of ECTS credits;
to services at the host university, such as libraries, transport and accommodation;
to discounts on cultural activities throughout the EU.
The app works on Android and iOS systems and is available in all EU languages.
Find out more here.