Every two years, the European Youth Event (EYE) brings together at the European Parliament in Strasbourg thousands of young people from all over the European Union and beyond, to shape and share their ideas on the future of Europe.
The EYE2021 is the culmination of the European Parliament's youth consultation process for the Conference on the Future of Europe. For the first time, alongside in-person activities, the European Youth Event 2021, will feature online activities on its dedicated EYE2021 platform.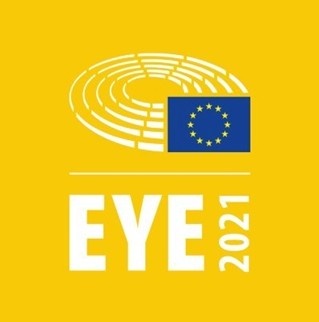 Under the tagline "The future is ours", online activities will kick off on 4 October, leading up to the main event on 8 and 9 October 2021, which will feature both online and in-person activities in Strasbourg, as well as new hybrid formats.
From the comfort of your own home and from all over Europe, you will be able to watch online activities, interact with other participants, catch up on sessions you missed by re-watching them, discover the organisations contributing to the event, take part in polls and competitions, meet and network with the speakers and other participants, and much more.
You can register on the EYE2021 platform.